You better hurry, mobile homes are getting
booked as we speak!
Book your place under the sun in the beautiful AdriaLux mobile homes in Selce!
Do you dream of beautiful Mediterranean beaches but without the crowds that the peak of summer brings?
You are at the right place because summer is not over yet in beautiful Selce! You still have the chance for a late summer getaway and enjoy our luxurious mobile homes on one of the most beautiful Croatian beaches.
Whether you have a few days off or want to relax for the weekend, AdriaLux has everything you could ever need in one place:
AdriaLux mobile homes categories tailored to your wishes!
Choose the luxury mobile home that suits you best and book your dream vacation today!
* Exclusive & VIP mobile homes have a jacuzzi on the terrace.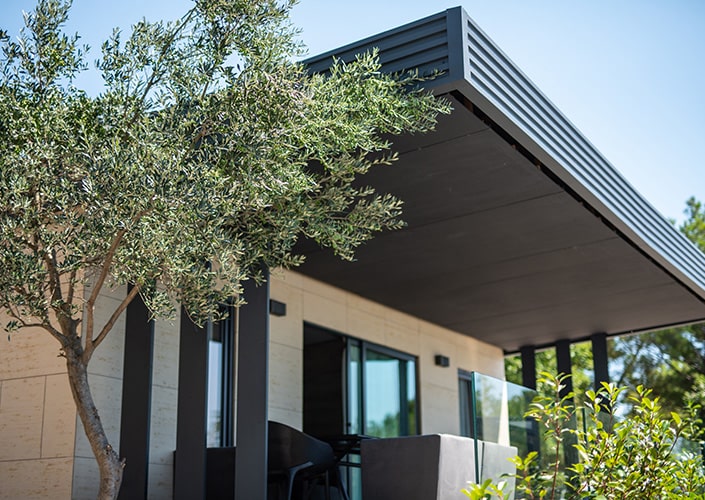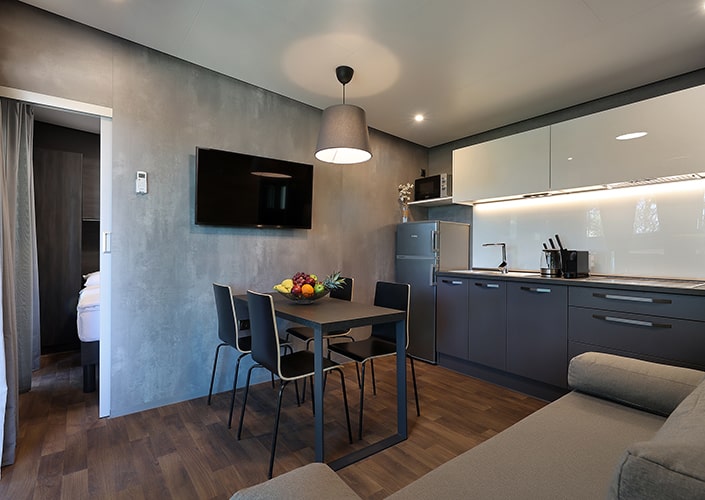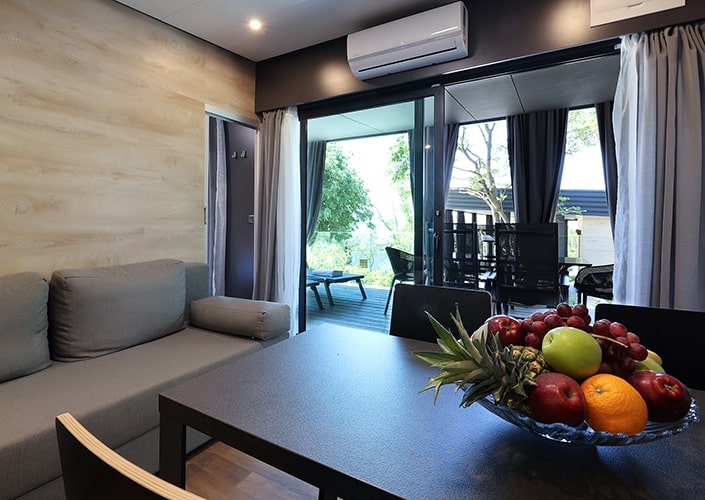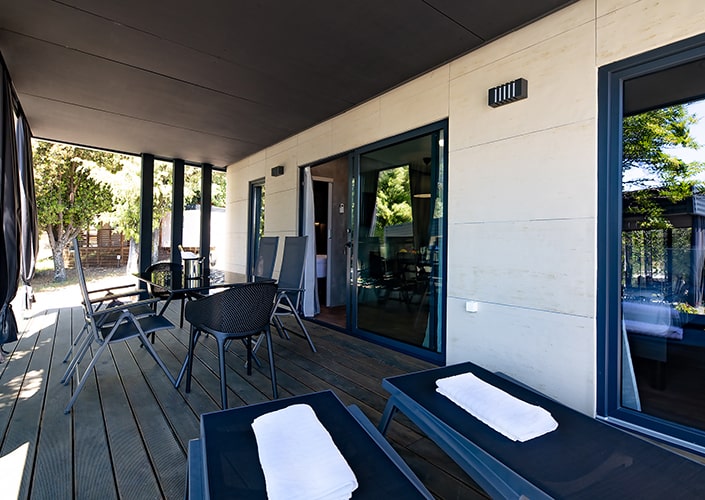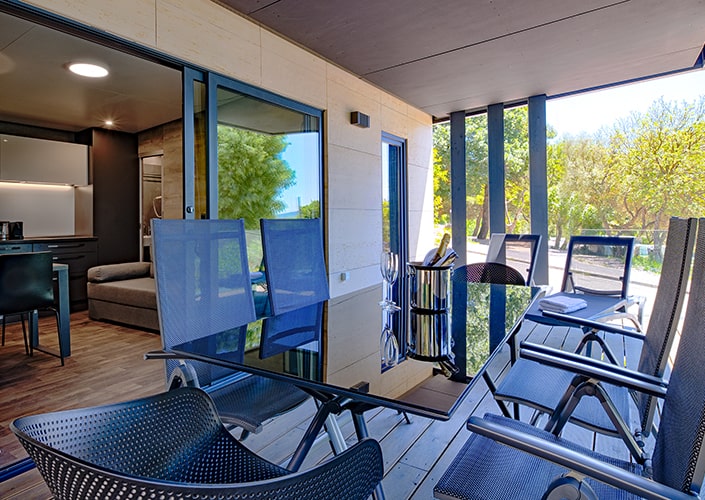 Relax in one of the beautiful Premium mobile homes with amazing sea view, located only 15 m from the swimming pools and close to the beach.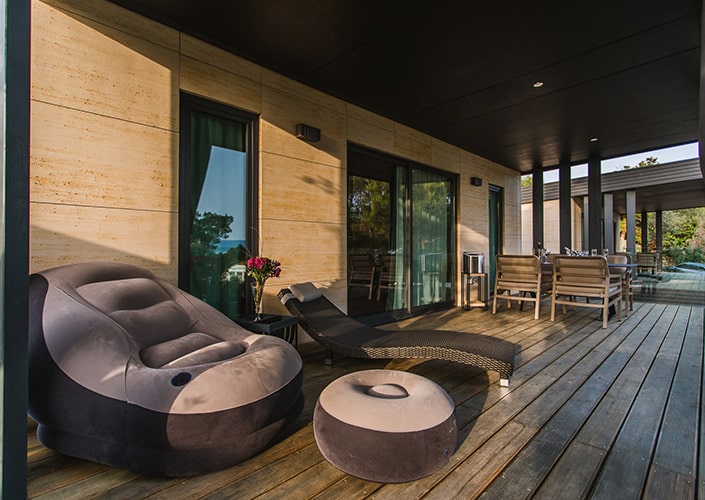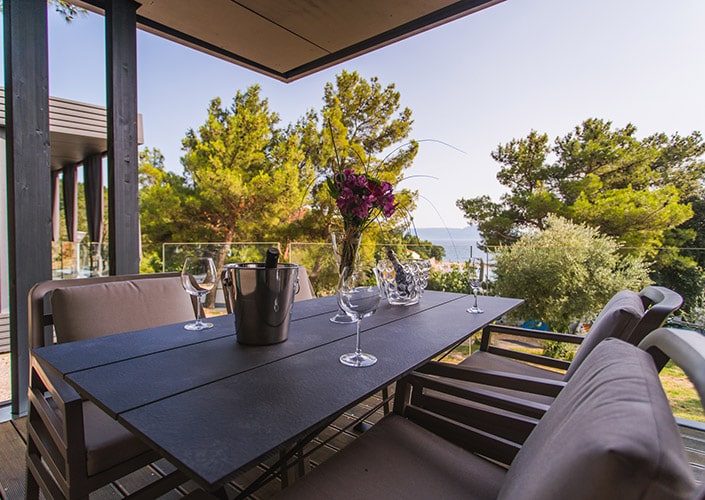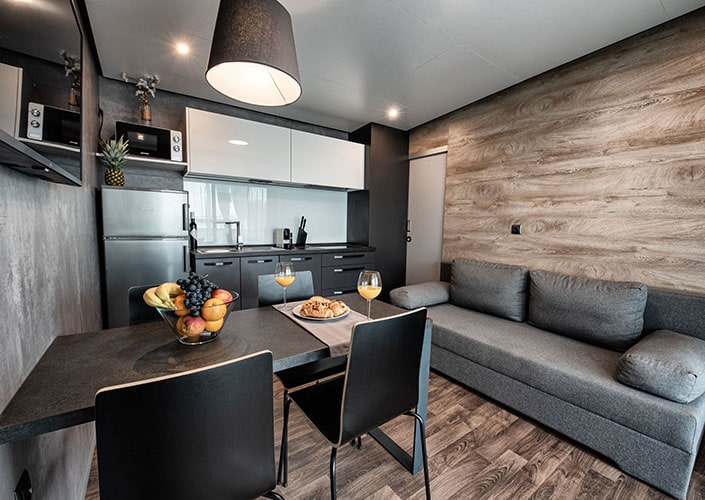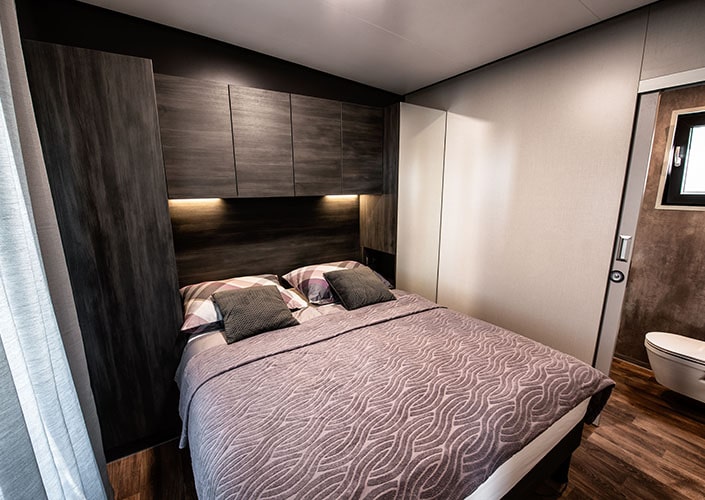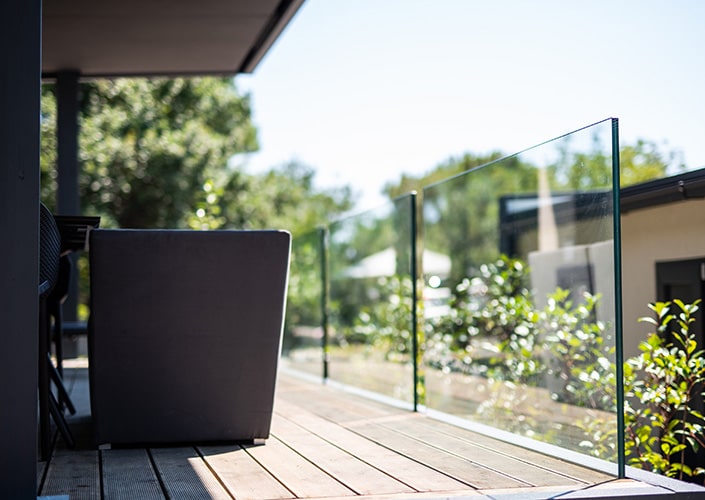 Luxury Mobile Homes have the best position of all mobile homes in this campsite. They are surrounded with pine trees, with great sea view and they are the closest to the beach and some 50 m from the swimming pools. Luxury mobile homes have safe deposit box and ice maker, also barbecue on request.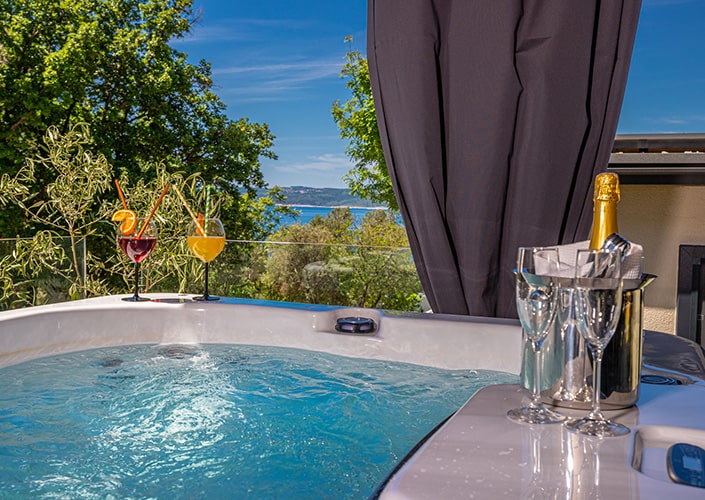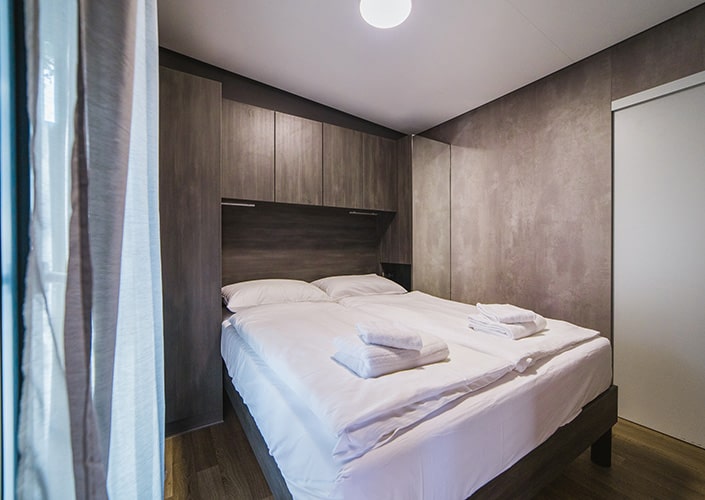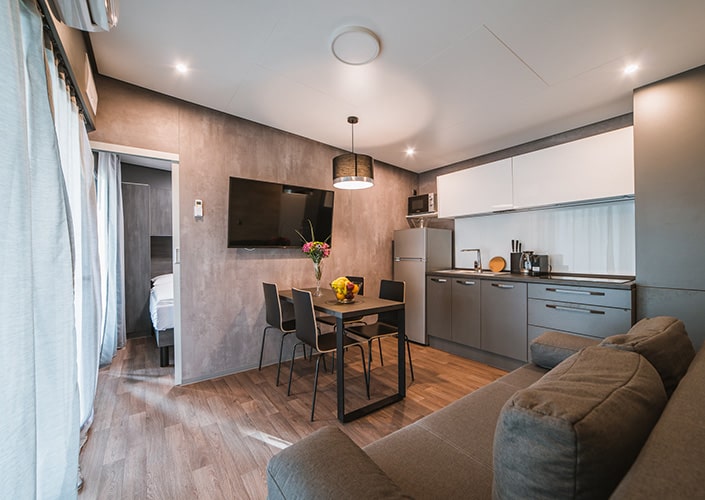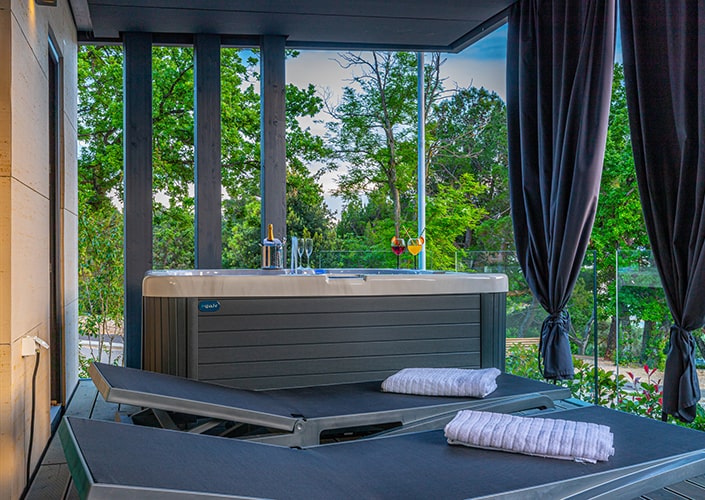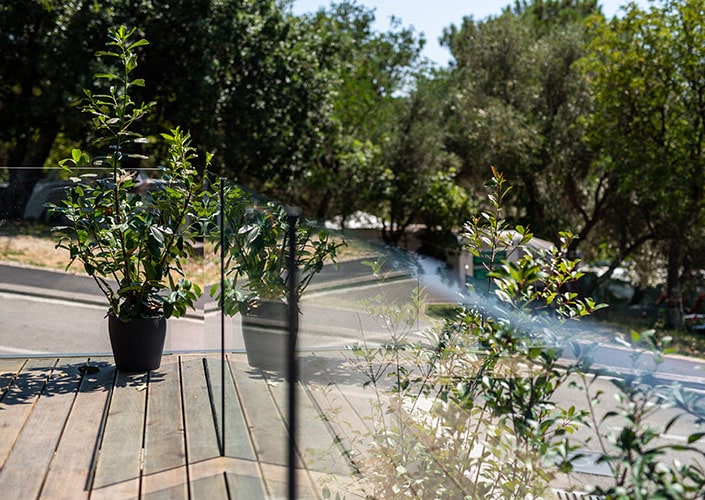 With a jacuzzi on the terrace and a barbecue in the garden, you can enjoy your vacation to the best of your ability, just 80 m from the beach.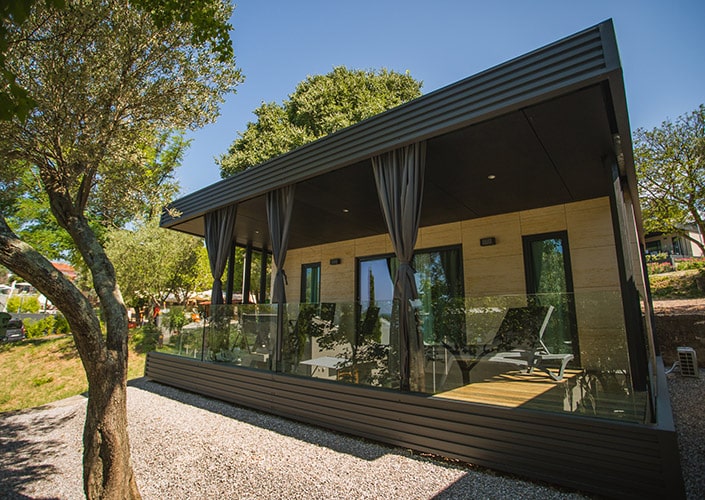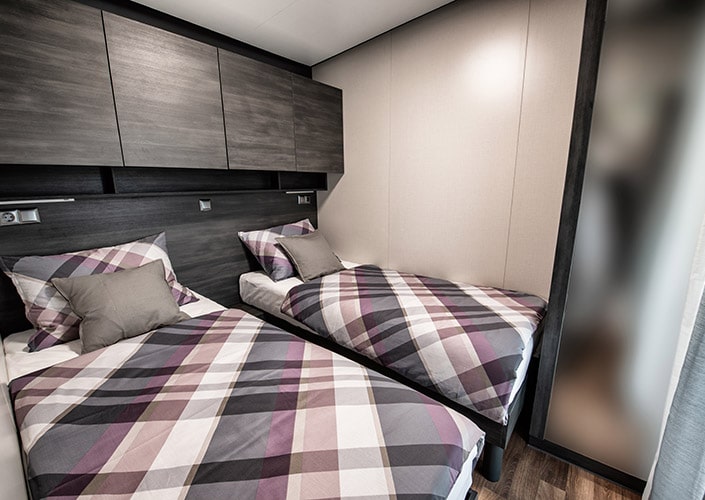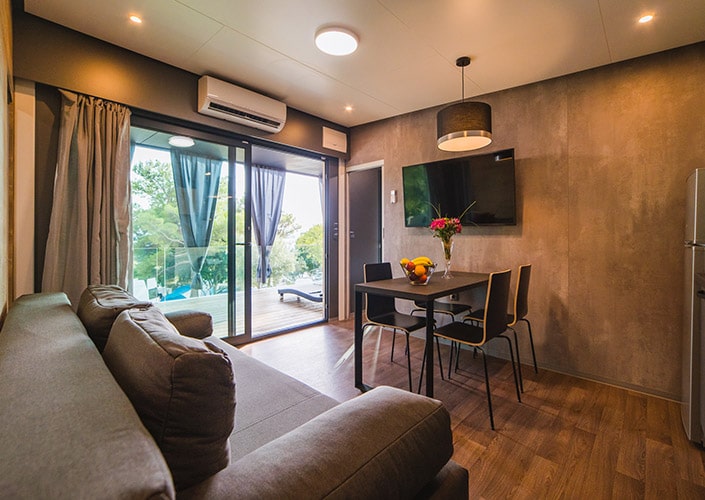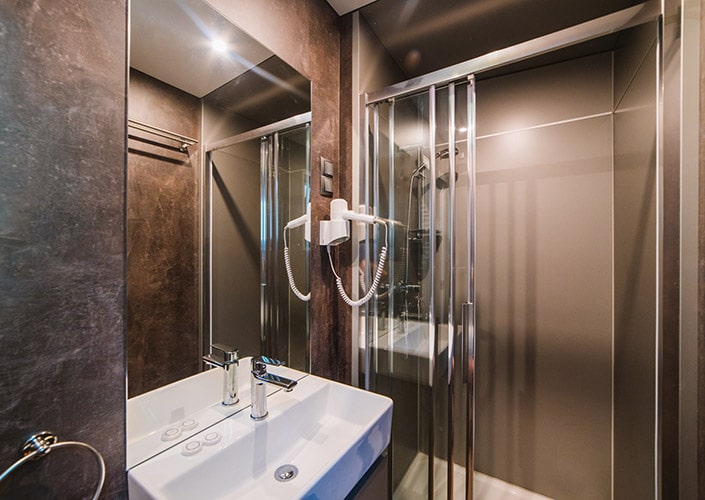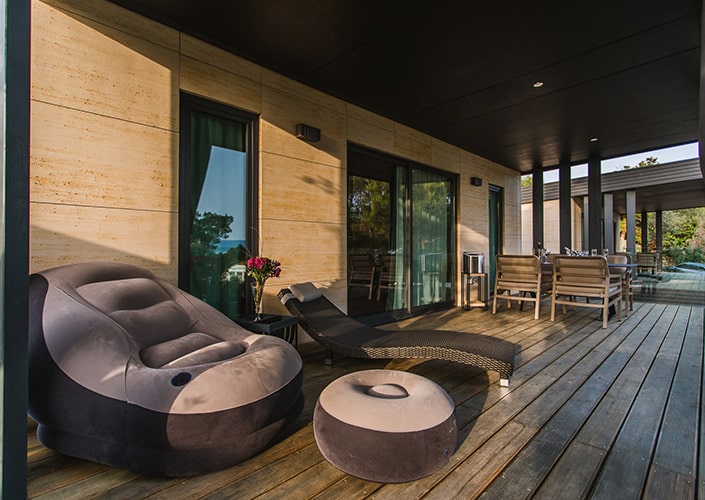 The modern and superbly equipped VIP mobile homes offer you relaxation in the jacuzzi on the terrace with a wonderful sea view.
What do our guests have to say about us…
Liked. Modern home with all needed equipment and jacuzzi. Great pool on the territory of the camping. Free WiFi is available, capsule coffee machine with free capsules for the stay. Clean and quiet place.
We do not use spend too much time in an apartment during holiday but here we just hanging on and enjoyed the time with each other. It had really good location: near the beach, next to the pool… We have never rent such a good apartment!
Really well equipped mobile home. Dishwasher, cooking utensils, crockery and cutlery for 5 people. Great terrace, overlooking the sea. The pool is an absolute highlight - at the end of September it was, however, relatively cold - ideal for me!
Modern, clean and amazing accommodation. The best mobile home I've ever seen.